VCGSRC® Presents: The Gondoliers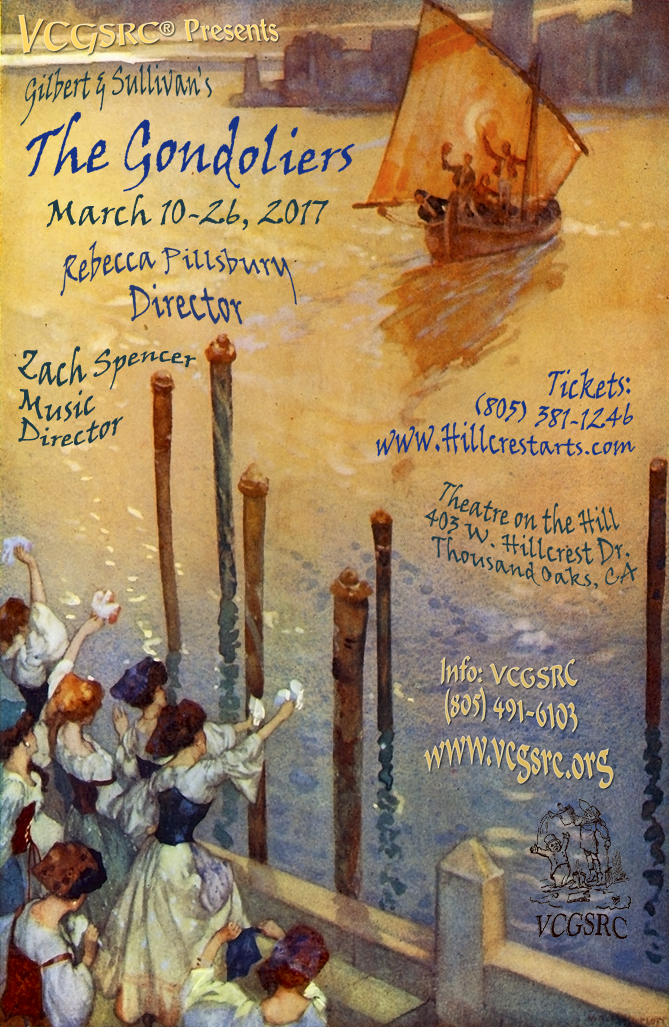 Coming soon: March 10 - 26th, 2017
Theatre on the Hill
403 W Hillcrest Dr
Thousand Oaks, CA
Box Office: 805-318-1246
Performances Fridays and Saturdays at 8pm and Sundays at 2pm
Tickets: $10-$30 (Range between Starving Artists Night and Opening Night Gala)
For opening night, $30 for adults and $25 for Children/Students/Seniors.
For all other Fri/Sat/Sun performances, $25 for adults and $19 for Children/Students/Seniors.
For Thursday, March 23 at 8pm, $10 all ages.
Ventura County Gilbert & Sullivan Repertoire Company® is a registered non-profit organization. Your donations that help make our productions possible are tax-deductible. Please consider helping us continue to bring to our community the topsy-turvy genius of Gilbert & Sullivan.

Like Us on Facebook